**Breaking News** Now offering ONLINE Classroom **
Due to the current Covid-19
we are running online classes.​
Register Now click the link above.
The Expierence you can trust - Helping Young Drivers get their License Since 1953.
School History Officers: Dan Borges
Paula Borges
Michael Borges D&B Driving School has a long standing history in the Driver Education Industry dating back to the 1950's with one of the original owners Mr. Manuel Martin

Over the Past 20 years the current Owners the Borges Family have purchased several of the areas leading Driving Schools and merged them into the current name of D&B. The acronym derives from the names of the schools purchased over the years:
Dick's Auto School (formerly owned by Richard Travis)
Martin Driving School ( formerly owned by Manuel Martin)
Dyer –Martin Driving School (formerly owned by Phillip Martin)
Borges Driving School

Many of the Licensed Drivers in our Taunton/Attleboro Areas surely recall their younger days when they went thru one of the above mentioned Driving Schools. D&B Driving School has continuously served the local community for over 50 years In fact the current owner's mother got her license in 1955 with Mr. Martin. The current owner Daniel Borges has been in the Industry for more than 25 years, and is committed to the family legacy of Driver Education in our area.
---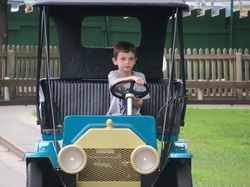 Locations 10 Oak St. Taunton, Ma.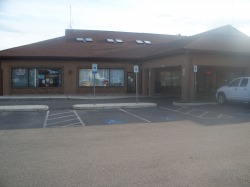 D&B Driving School is located at 10 Oak St. in Taunton, Ma. (Bloom Bus Terminal)
We also run Driver Education programs at Several Area High Schools.
Norton HS, Bristol-Plymouth, Coyle Cassidy HS, & Dighton-Rehoboth.
---